Andromeda
Andromeda
| | |
| --- | --- |
| Brand: | AQIRYS |
| Product Code: | AQRYS_ANDROMEDABK |
| Availability: | In Stock |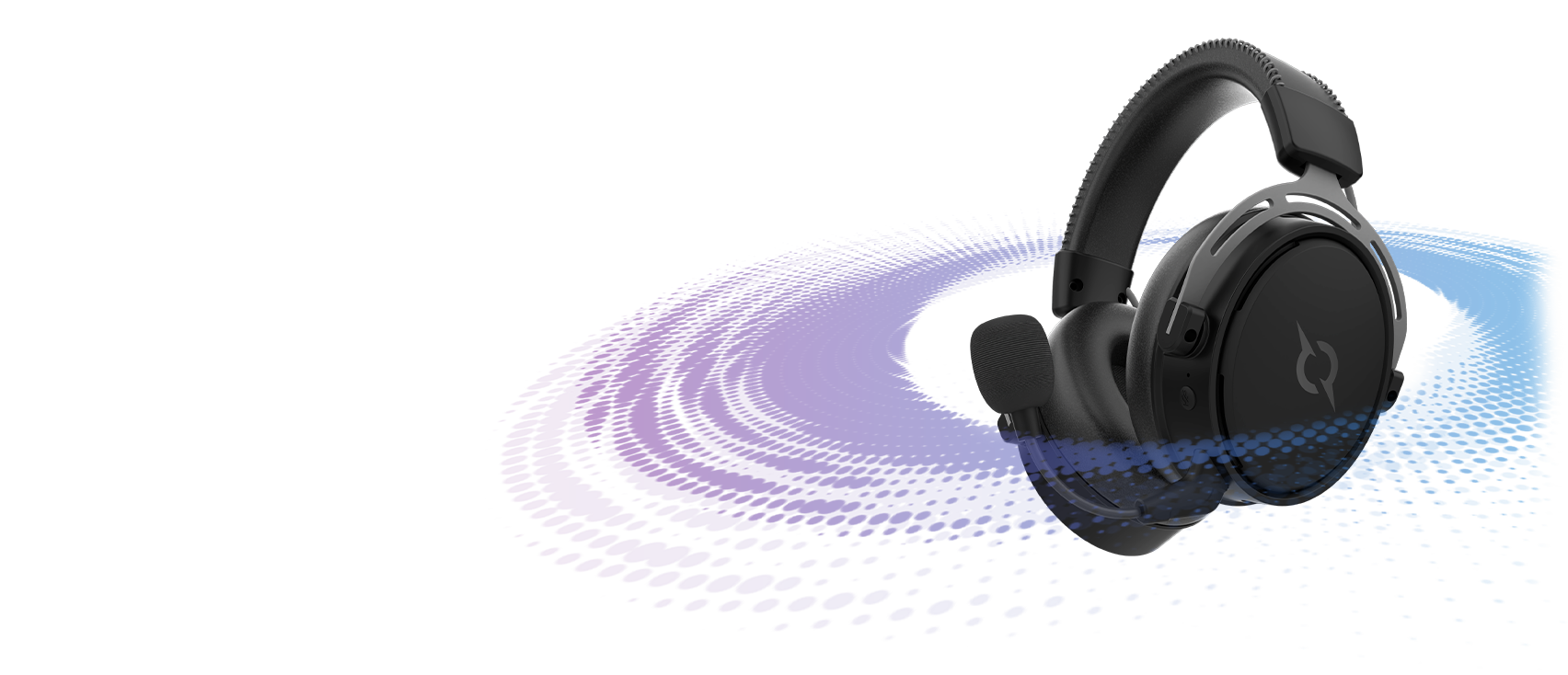 DISCOVER ANDROMEDA
Prologue
Just like the actual Universe is expanding, so is the AQIRYS universe. If our cases impersonated the big-bang, and let you SEE a new gaming universe unfolding, now the time has come for you to, also, HEAR it! We are thrilled to unveil our first gaming headsets, and we welcome you to the sound of AQIRYS!
Named after the closest spiral galaxy to the Milky Way - where our solar system is, ANDROMEDA takes our flagship headset a step further by adding 2.4 GHz Wireless connectivity and refining the design. You end up with the same fully equipped but enhanced headset that lets you dive deep into your gaming universe, plus this time you can experience it wirelessly in 360-degrees of brilliant audio! Thanks to the 2-type wireless-wired connectivity, ANDROMEDA is compatible with PC, consoles, and mobile devices, offering a complete audio solution for all gaming enthusiasts!
FULL SPEED WIREKESS AUDIO

ANDROMEDA is powered by a highly integrated single-chip USB audio solution, embedding all essential analog modules such as dual DAC and headphone amplifier, ADC, microphone booster, and built-in pop noise reduction circuitry. You can enjoy lag-free wireless 7.1 Surround Sound on your PC by connecting the headset using the included USB receiver and installing the AQIRYS software. The software supports XearTM sound effects for Windows OS and 48/44.1 kHz sampling rate for Playback and Recording.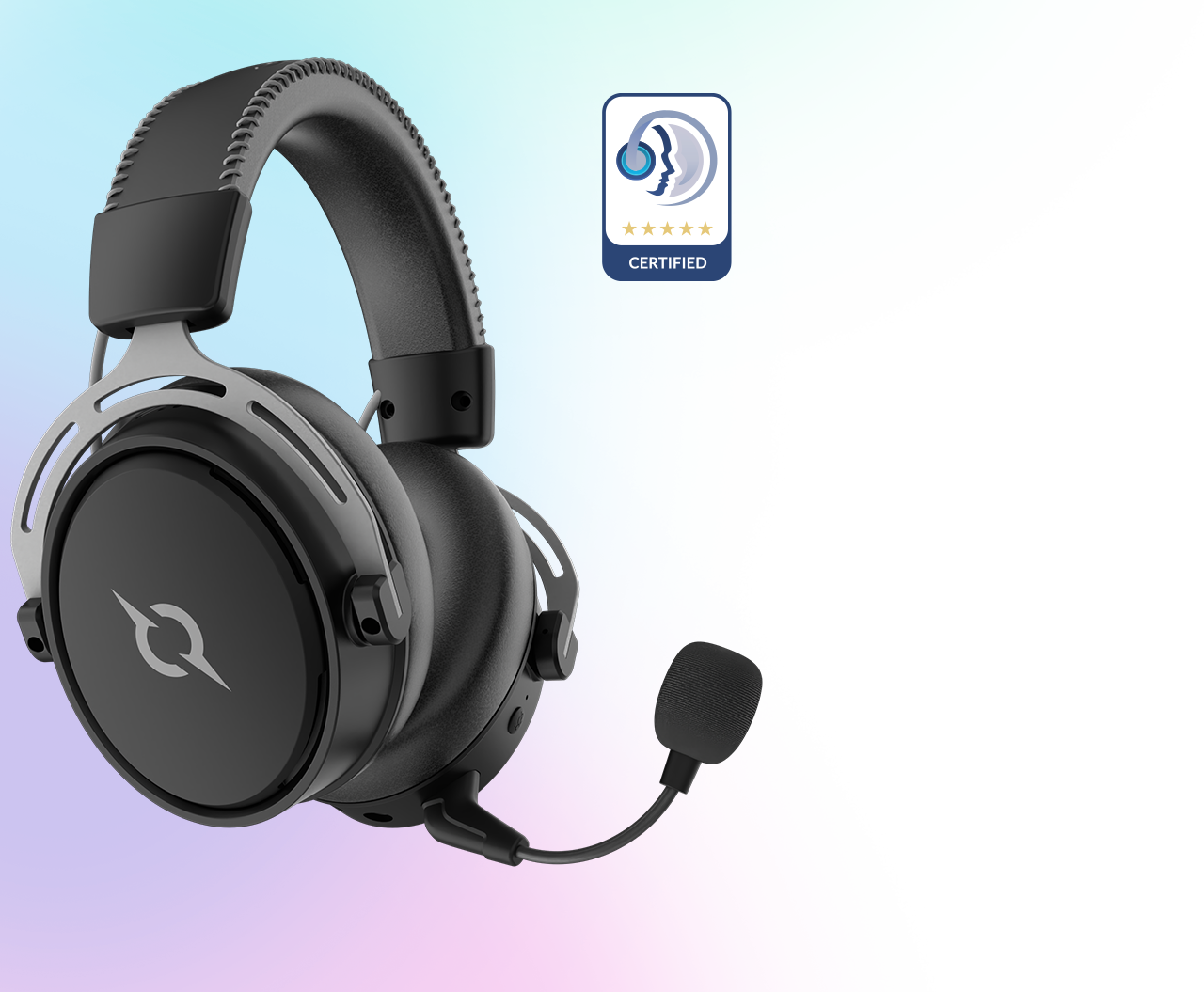 IMPROVED 50 MM DRIVERS

Larger driver units produce richer and deeper acoustics than smaller counterparts, meaning that you will hear and feel every split-second of the action at higher fidelity. By employing upgraded 50 mm drivers and placing them inside closed ear-cups, we passively cut out much of the outside noise and further enhanced the audio field of ANDROMEDA.
TEAMSPEAK CERTIFIED MIC PERFORMANCE

ANDROMEDA has passed the TeamSpeak certification process, the number one choice VoIP communication system for Online Gaming, and the de facto "voice of esports"! You are guaranteed to use natural, crystal clear, e-sport grade sound to communicate with your teammates for flawless coordination! The included sponge windscreen will help reduce the pressure over the mic membrane, avoiding unwanted voice distortion. Furthermore, the Mic is detachable, so when matches are over, you can plug ANDROMEDA into your smartphone and take it for a stroll while listening to your favorite tracks with a cleaner, relaxed look.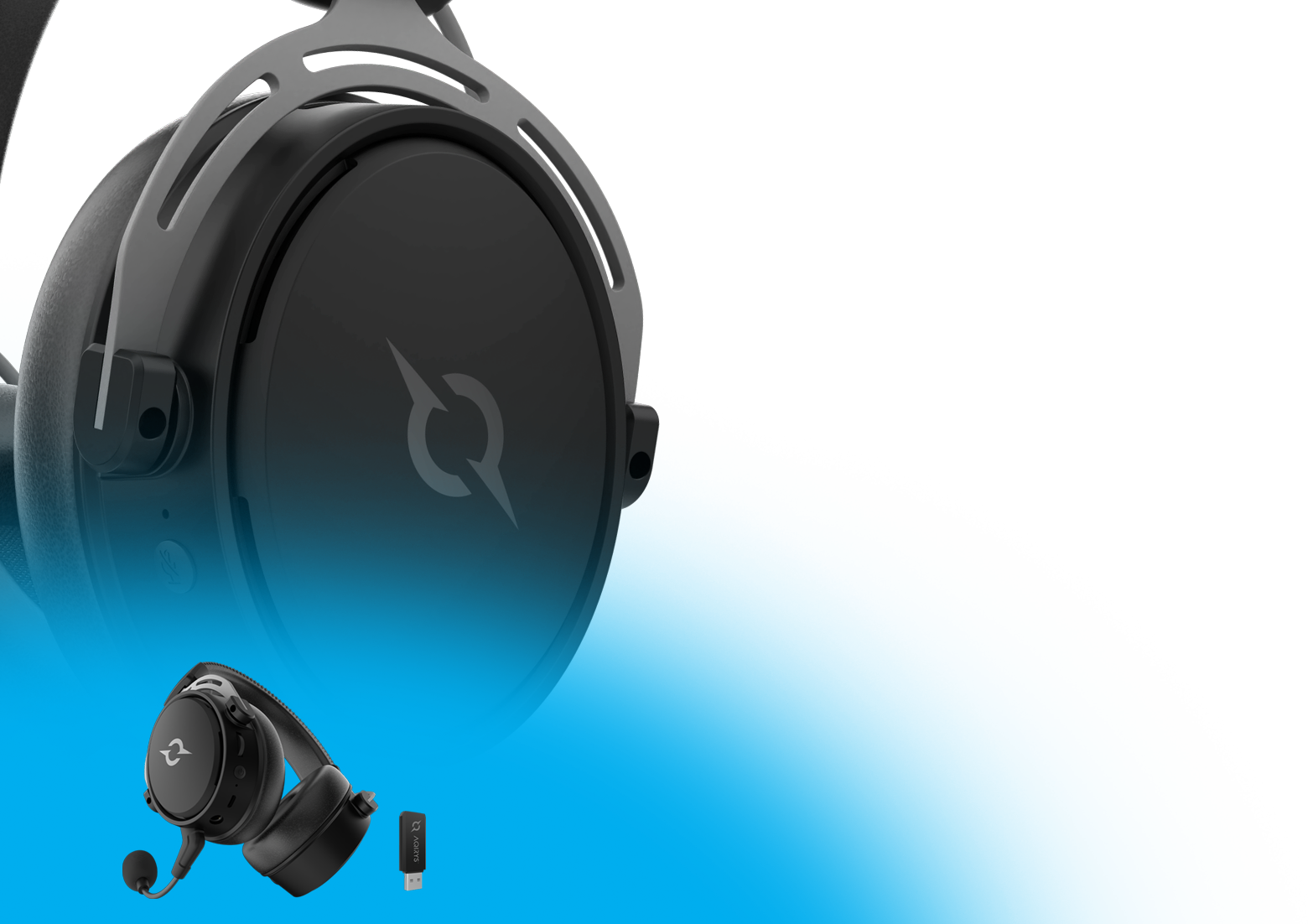 INTERCHANGEABLE EAR-PADS

Bold sound or enhanced comfort? You are free to customize your ANDROMEDA experience by using the leatherette pads for enriched audio or the fabric ones for more breathable and cooler wear. Both types are filled with memory foam to better conform to your head anatomy and included in the standard package!

REFINED DESIGN

ANDROMEDA's brilliant audio could only be matched and paired with good ergonomics, clean design, and high-quality build. Soft memory-foam filled headband and ear-pads, elegantly stitched headband, aluminum frame, all these circumscribe to the above, having the sole purpose of delivering you a truly dependable and durable gaming headset!
FUN FACTS

The Andromeda galaxy gets its name from the area in which it appears, the constellation of Andromeda – which is named after the mythological Greek princess Andromeda. The Andromeda Galaxy is approaching the Milky Way at around 110 kilometers per second, and in approximately 3.75 billion years, the two will collide and merge to form a giant elliptical galaxy.
Headset Specification
Sound
7.1 Virtual Surround
Frequency response
20 Hz - 20 KHz
Sensitivity
92 ± 3 dB
Impedance
32 Ω
Driver size
50 mm
Backlight
No
Microphone pattern
Omnidirectional
Microphone type
Removable
Microphone frequency response
100 Hz - 10 KHz
Microphone sensitivity
-38 ± 3 dB
Microphone impedance
≦ 2200 Ω
Connection type
Dual-mode - Wireless 2.4GHz, Wired
Noise cancelling
Yes
Microphone size
6.0 x 2.7 mm
Headphone type
Over-ear
In-line remote
No
Battery
1100mA / max charging time: 7h
Battery Life
Up to 17 hours
Operating distance
10m
Connectors
1x TRRS 3.5 mm jack (PS, XBOX, mobile), 2x TRS 3.5 mm jack (PC, stereo), USB 2.0 (Wireless receiver PC, Mobile with USB-A to USB Type-C adapter)
Cable Length
1m (audio cable) + 1 m (break-away) + 1.8 m (Micro-USB charging cable)
OS support
Microsoft Windows 7 or newer
Color
Black
Weight
332 g
EAN
5949161381175
Tags: Andromeda