Sirius
Sirius
| | |
| --- | --- |
| Brand: | AQIRYS |
| Product Code: | AQRYS_SIRIUS |
| Availability: | In Stock |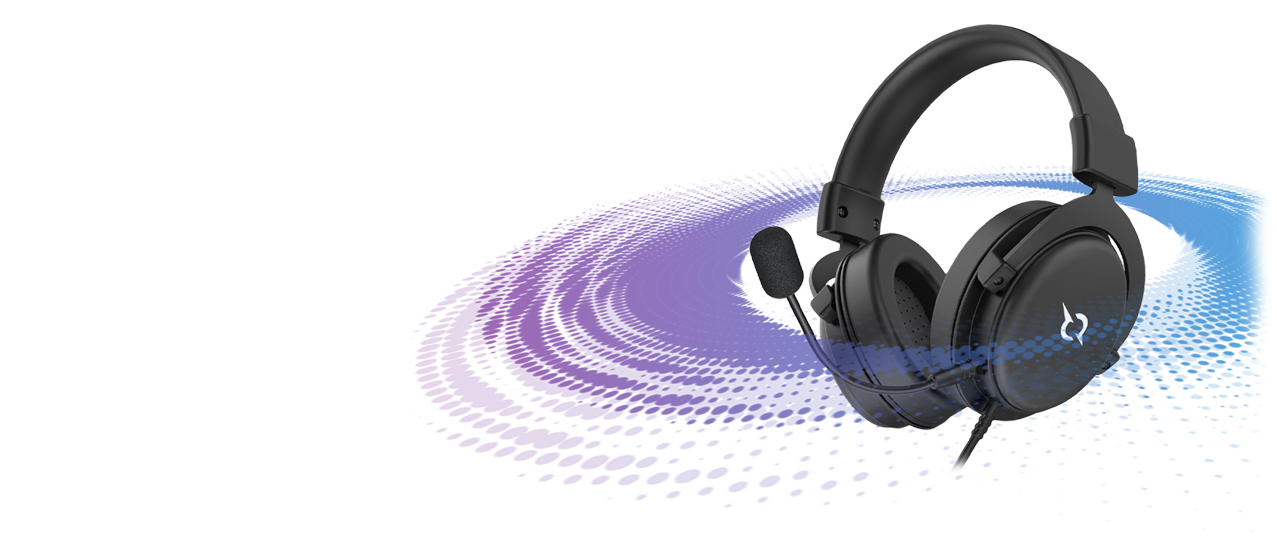 DISCOVER SIRIUS
Prologue
Just like the actual Universe is expanding, so is the AQIRYS universe. If our cases impersonated the big-bang, and let you SEE a new gaming universe unfolding, now the time has come for you to, also, HEAR it!
We are thrilled to unveil our first gaming headsets, and we welcome you to the sound of AQIRYS!
Taking its name from the brightest star in the Earth's night sky, SIRIUS is our current flagship, a fully equipped headset that lets you dive deep into your gaming universe and live it in 360-degrees of brilliant audio! Thanks to the multi-connector design, SIRIUS is compatible with PC, consoles, and mobile devices, offering a complete audio solution for all gaming enthusiasts!
FULL SPEED AUDIO
The SIRIUS is powered by a highly integrated single-chip USB audio solution, embedding all essential analog modules such as dual DAC and headphone amplifier, ADC, microphone booster, and built-in pop noise reduction circuitry. You can enjoy 7.1 Surround Sound on your PC by plugging the headset using the USB connection and installing the AQIRYS driver. The included software driver supports XearTM sound effects for Windows OS and 48/44.1 kHz sampling rate for both Playback and Recording.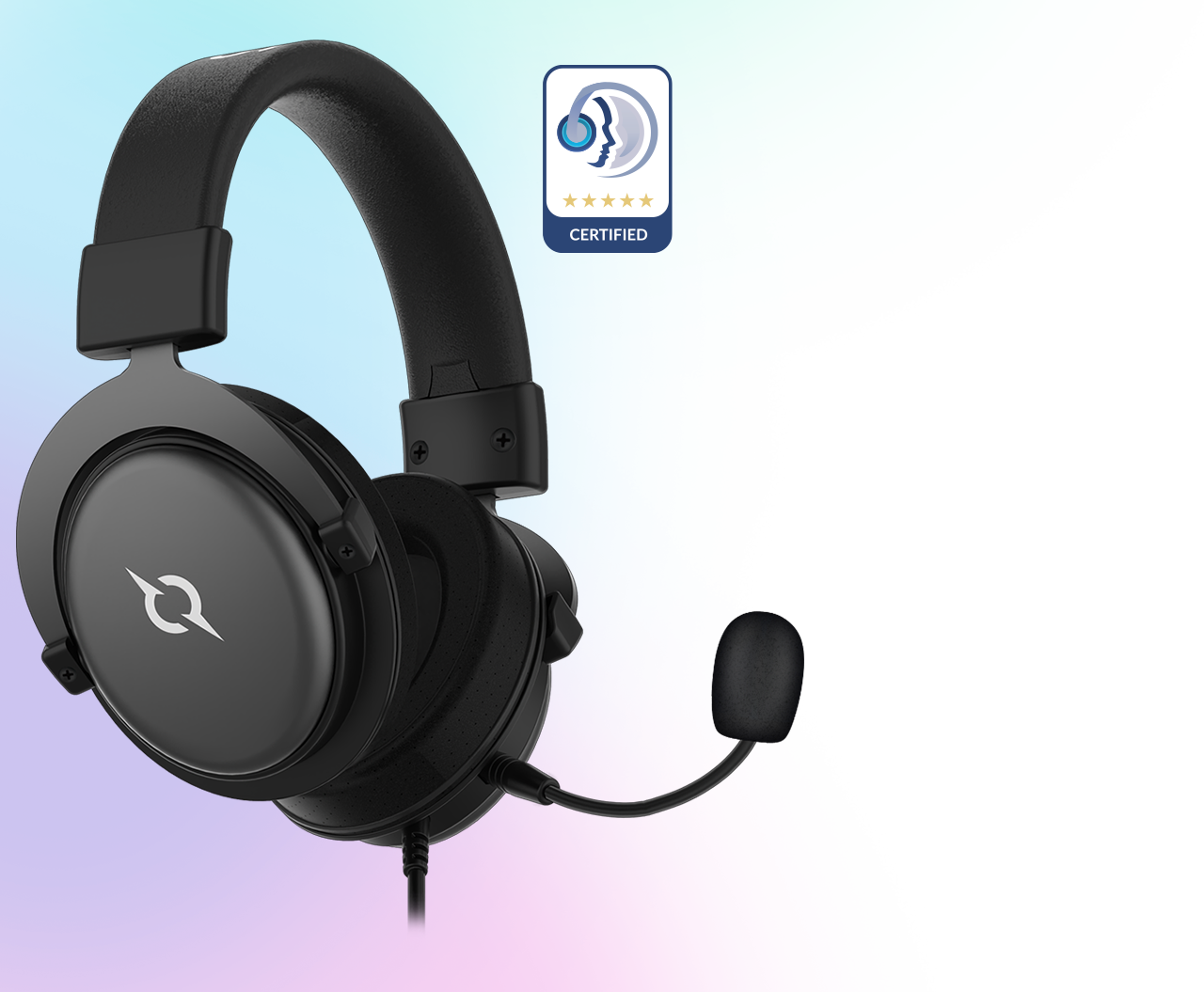 50 MM DRIVERS

Larger driver units produce richer and deeper acoustics than smaller counterparts, meaning that you will hear and feel every split-second of the action at higher fidelity. By placing the drivers inside closed ear-cups, we passively cut out much of the outside noise and enhanced the audio field even more.
TEAMSPEAK CERTIFIED MIC PERFORMANCE

SIRIUS has passed the TeamSpeak certification process, the number one choice VoIP communication system for Online Gaming, and the de facto "voice of esports"! You are guaranteed to use natural, crystal clear, e-sport grade sound to communicate with your teammates for flawless coordination!
The included sponge windscreen will help to reduce the pressure over the mic membrane, avoiding unwanted voice distortion. Furthermore, we made the Mic detachable, so when matches are over, you can take the SIRIUS for a stroll and listen to your favorite tracks with cleaner and more relaxed looks.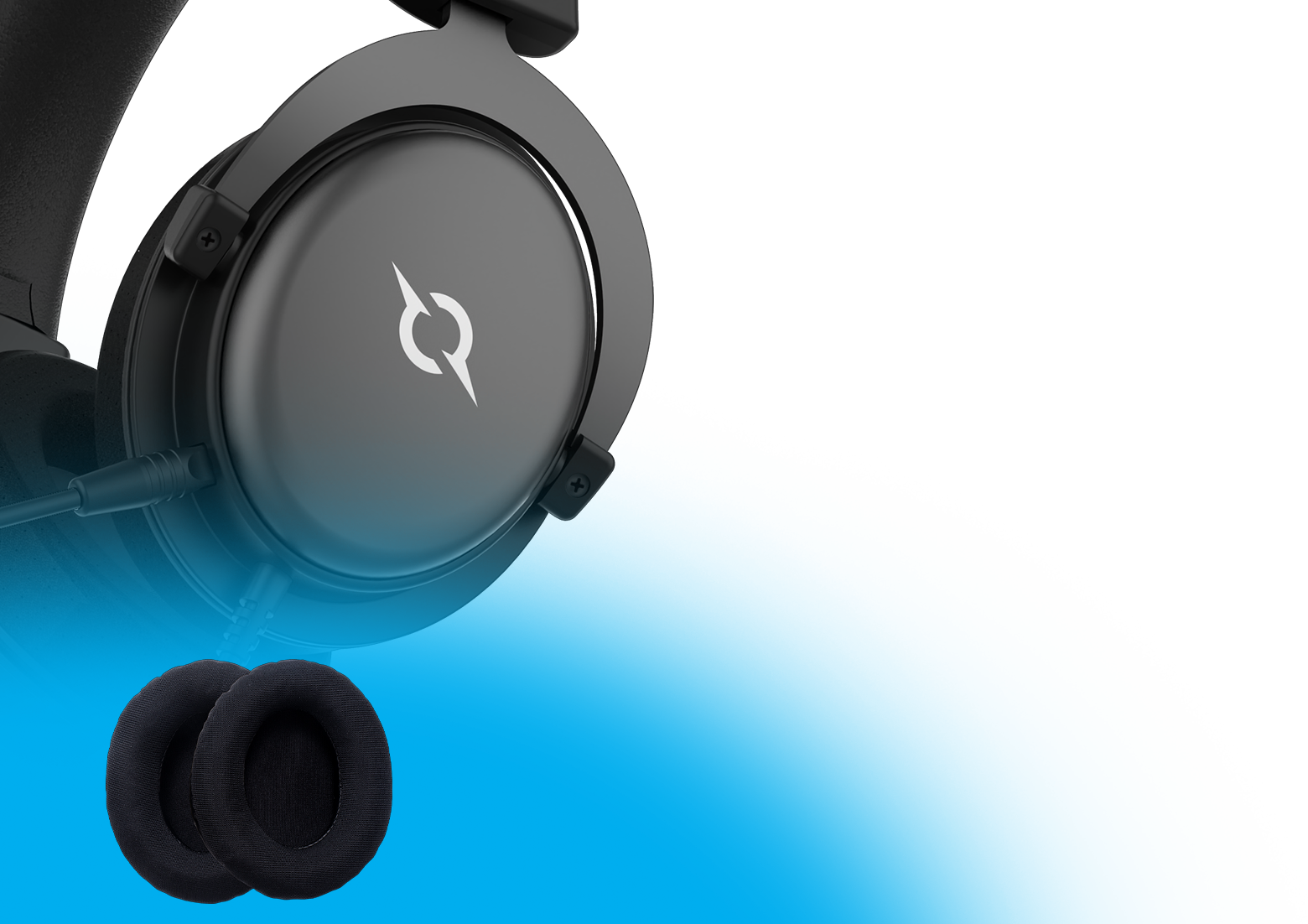 INTERCHANGEABLE EAR-PADS
Bold sound or enhanced comfort? You are free to customize your SIRIUS experience by using the leatherette pads for enriched audio or the fabric ones for more breathable and cooler wear. Both types inside the box!

EXCEPTIONAL DESIGN

SIRIUS's brilliant audio could only be matched and paired with fine ergonomics, clean design, and high-quality build. Soft-cushioned headband and ear-pads, aluminum ear-cups, in-line remote control with full-braided break-away cable, all these circumscribe to the above, having the sole purpose of delivering you a truly dependable and durable gaming headset!
FUN FACTS

Sirius is a binary star, with the bright component (a blue-white star) being 25.4 times as luminous as the sun. Its name comes from the Greek and means "sparkling" or "scorching". Because of its brightness, Sirius has been known and had significance to people throughout history. For example, it was known as Sothis to the ancient Egyptians, who were aware that it made its first heliacal rising (i.e., rose just before sunrise) of the year at about the time the annual floods were beginning in the Nile River delta. Thus, they long believed that Sothis caused the Nile floods.
Headset Specification
Sound
7.1 Virtual Surround
Frequency response
20 Hz - 20 KHz
Sensitivity
100 ± 3 dB
Impedance
32 Ω
Driver size
50 mm
Backlight
No
Microphone pattern
Omnidirectional
Microphone type
Removable
Microphone frequency response
100 Hz - 10 KHz
Microphone sensitivity
-42 ± 3 dB
Microphone impedance
≦ 2200 Ω
Connection type
Wired
Noise cancelling
Yes
Microphone size
6.0 x 2.7 mm
Headphone type
Over-ear
In-line remote
Yes
Connectors
1x TRRS 3.5 mm jack (PS, XBOX, mobile), 2x TRS 3.5 mm jack (PC, stereo), USB 2.0 (PC only)
Cable Length
0.85 m (break-away) + 1.7 m (USB)
OS support
Microsoft Windows 7 or newer
Color
Black
Weight
332 g
EAN
5949161380239
Tags: Sirius