Capella
Capella
| | |
| --- | --- |
| Brand: | AQIRYS |
| Product Code: | AQRYS_CAPELLABK |
| Availability: | In Stock |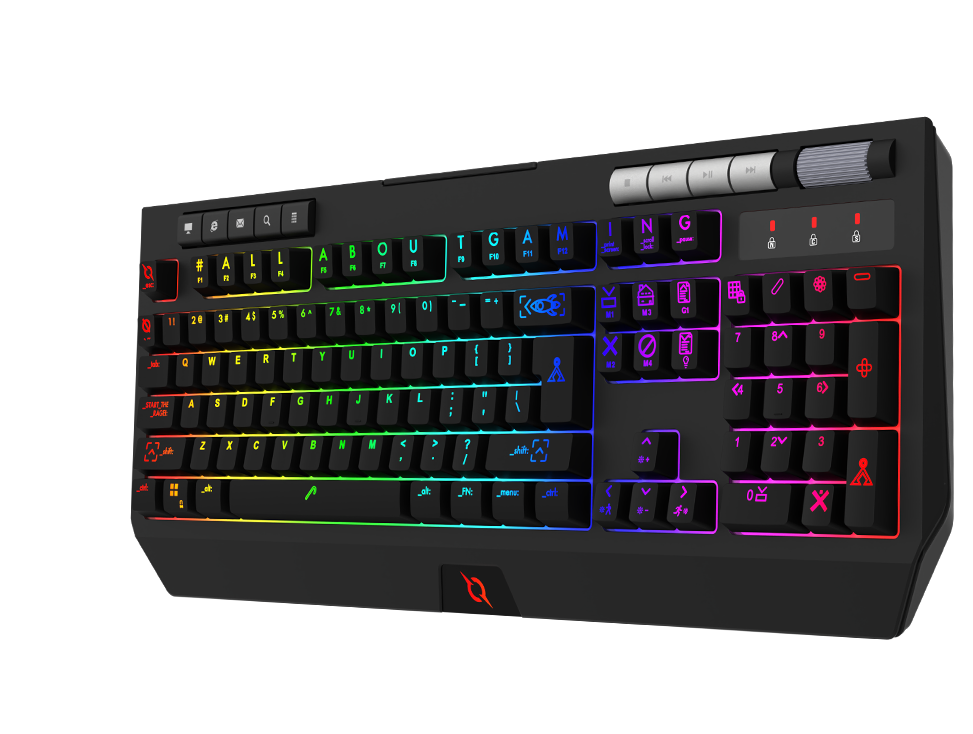 DISCOVER CAPELLA
Prologue
Continuing expansion, the AQIRYS universe is entering its third stage. If our cases impersonated the big bang, and let you SEE a new gaming universe unfolding, followed by the headsets that enabled HEARING it, now the time has come for you to ultimately FEEL it!Aiming to deliver you a complete gaming experience, we come full circle and introduce our gaming keyboards to join the mice and mats, and we welcome you to the feel of AQIRYS!
Named after a bright star in the constellation Auriga, the CAPELLA keyboard brings all the essentials to have you ready for your gaming boot camp kick-off.

#SOLID PRECISION
At your fingertips, you will find a tactile feel coupled with fast reaction times and quiet operation delivered by membrane switches rated for more than 10-million key presses. Having the keyboard in sync even with fast-paced gameplay is of paramount importance, so a gaming-grade anti-ghosting with 26-key rollover special circuitry watches that no critical command is ever missed from the most commonly used 26 keys in gaming.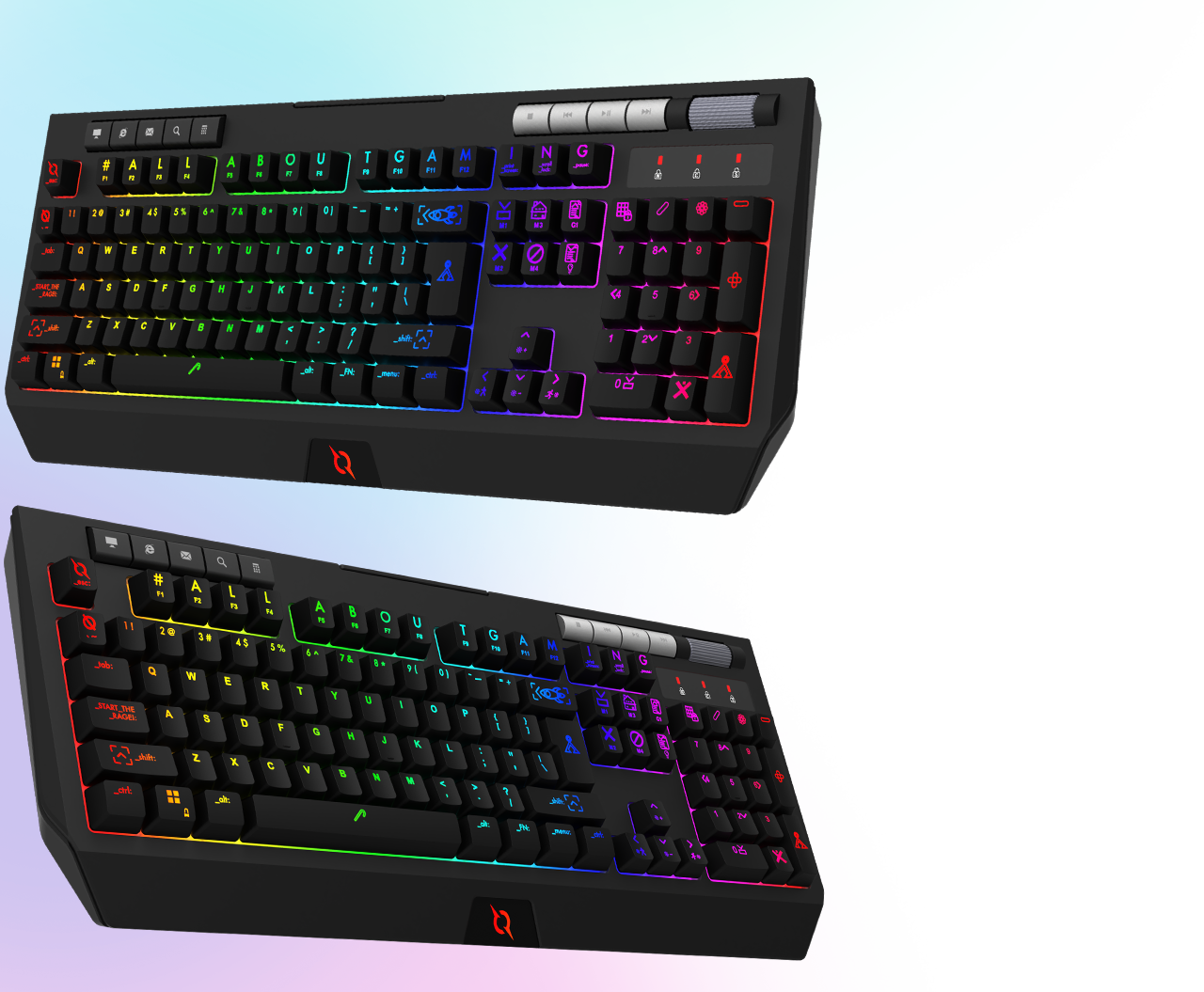 #SMOOTH EXPERIENCE

A sturdy and resilient frame made of high-quality ABS with rubber coating is complemented by sweat-proof coated keycaps to gratify your hands with premium comfort and feel for demanding gaming sessions. And if you ever feel the need to stir those gaming sessions with your favorite tracks, dedicated multimedia keys and a knob on CAPELLA let you instantaneously control the volume and playback. All without additional drivers or software, as the keyboard is fully plug & play.
#FAST ERGONOMICS

CAPELLA's slightly oversized lower edge offers improved support and comfort for your hands and wrists. Five shortcut keys conveniently placed on the upper left allow quick access to email, Internet browser, or search function. Furthermore, a built-in retractable holder lets you always keep the smartphone handy and in sight.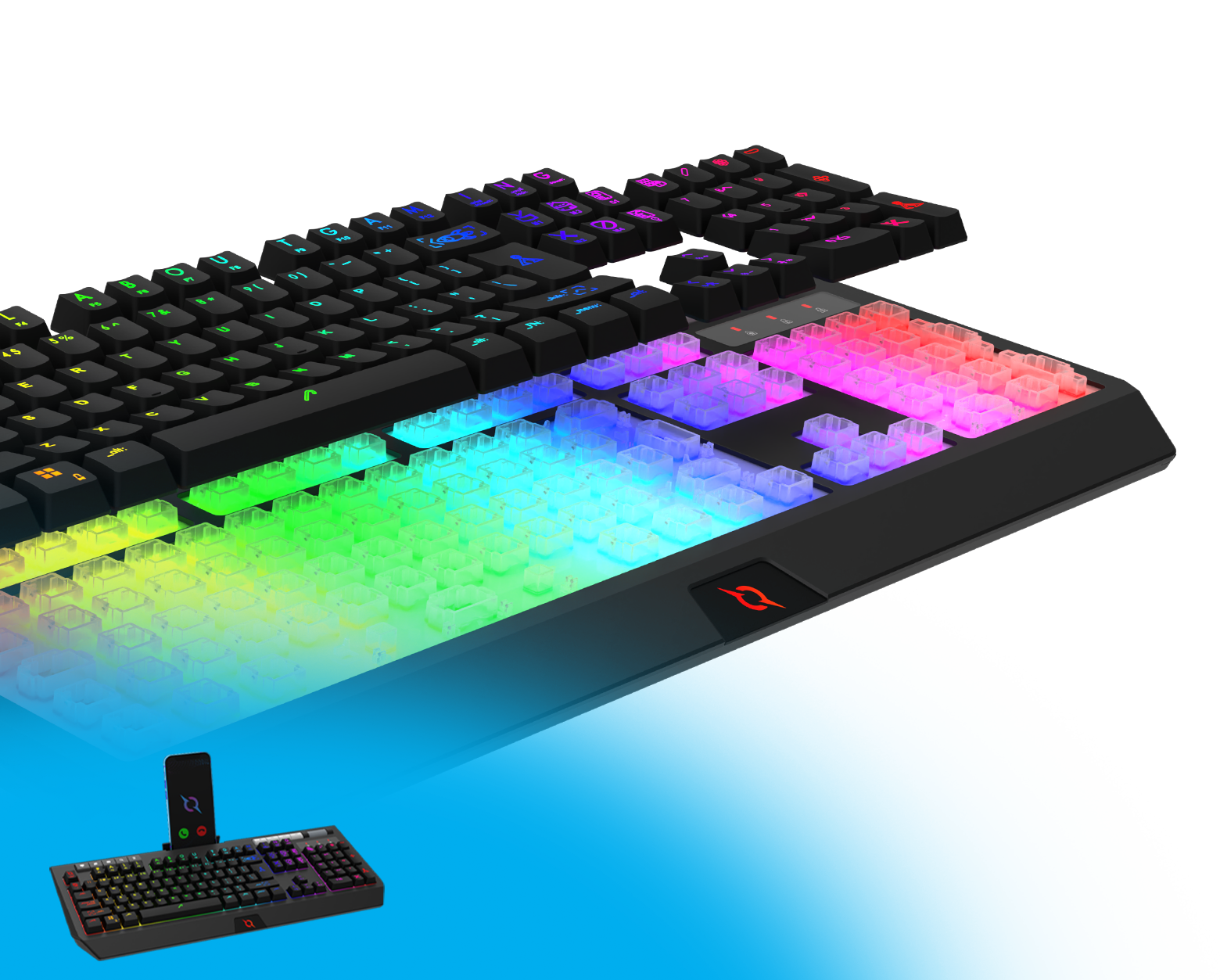 #ELEMENTAL CUSTOMIZATION
A 5-zone RGB illumination system fires up CAPELLA's looks with brilliant dynamic effects, and it is directly customizable, requiring no software installation.And since we don't fancy bland stuff much, CAPELLA is showing off our exclusive and unique layout design so you can have fun using a gaming keyboard that stands out from the pack.
FUN FACTS

Although Capella appears as a single star to the naked eye, it is, in fact, a group of four stars: two big binary stars and two fainter binary dwarfs. The brightest part consists of two yellow stars about the sun's temperature, but more luminous and big (about 10 times the sun's diameter). Capella is visible for most of the year in the Northern Hemisphere, though its occasionally yellow-orange appearance makes the star hard to distinguish from planet Mars.
Keyboard Specification
Keyboard type
Membrane
Keyboard size
Full-Size
Switch Type
Membrane
Switch rating
10 million clicks
Switch feedback
Tactile, Silent
Switch travel
3.6 mm
Switch force
52 gF
Anti-Ghosting
26 Keys
Number of keys
114
Multimedia functions
Yes
On-board memory
No
Layout
US
Illumination
5-Zone RGB
Connectivity
Wired
Cable type
Braided
Cable Length
1.8 m
Software
Yes (Windows 7 and up)
Platform
PC/Mac & Consoles
Size
470x 185 x 36 mm
Weight
880g
Color
Black
EAN
5949161381243
Tags: Capella