Polaris Wired
Polaris Wired
| | |
| --- | --- |
| Brand: | AQIRYS |
| Product Code: | AQRYS_POLARISWD |
| Availability: | Out Of Stock |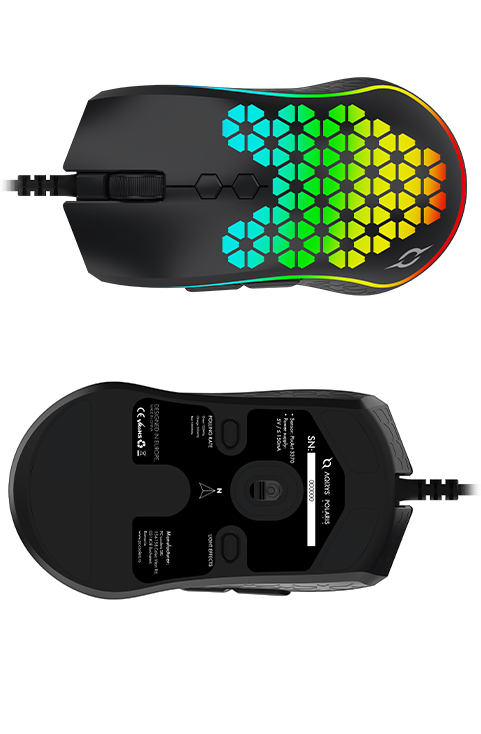 DISCOVER POLARIS WIRED
Prologue

Continuing expansion, the AQIRYS universe is entering its third stage. If our cases impersonated the big-bang, and let you SEE a new gaming universe unfolding, followed by the headsets that enabled HEARING it, now the time has come for you to ultimately FEEL it!Aiming to deliver you a complete gaming experience, we proudly introduce our gaming mice and mats, and we welcome you to the feel of AQIRYS!
Taking its name from the Earth's currently North Star, the versatile POLARIS WIRED mouse packs high-end features in an extremely low-weight right-handed ergonomic package that gives you outstanding precision and comfort to rule in your favorite games.

#SOLID PRECISION
At its core, the POLARIS WIRED has a high-end gaming sensor that's been engineered and optimized for top performance by the world's leading manufacturer. Showcasing true 19000 dpi of optical precision, POLARIS WIRED delivers incredible speed and accuracy in all casual and competitive gaming.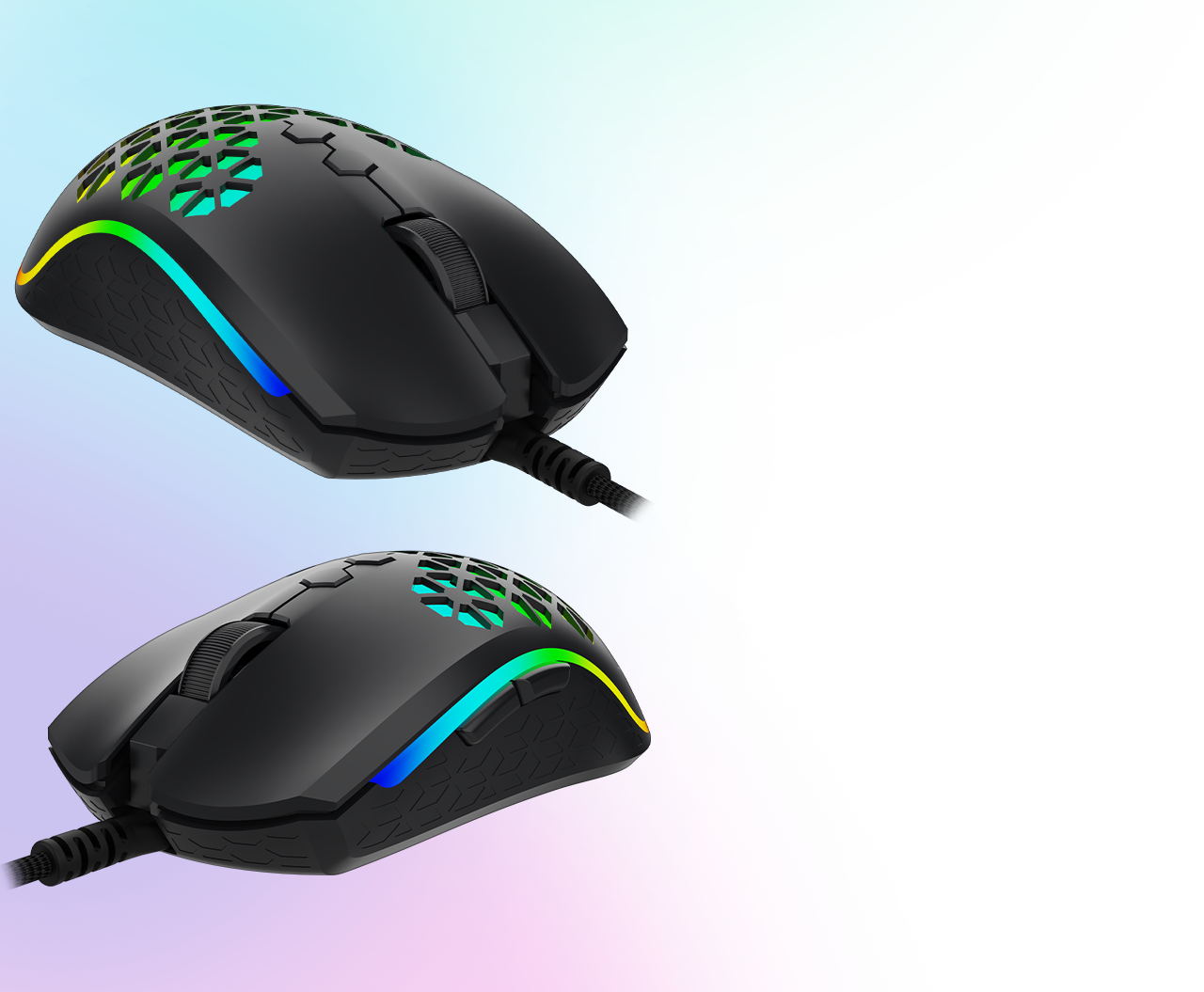 #SMOOTH EXPERIENCE

Build from high-quality, durable materials, the POLARIS WIRED chassis has undergone a special sweat-proof surface coating, aiming to offer premium comfort and feel for the most demanding gaming sessions. By including high-end 80M clicks KAILH switches, you also get guaranteed button performance for long-lasting crisp tactile feedback.
#FAST ERGONOMICS

Lightweight is smooth, smooth is fast! The extremely low-weight of POLARIS WIRED - only 61 grams without the cable -, coupled with an all-grip symmetric right-handed design, reduces wrist-load and favors fast ultra-precise wrist-driven mouse movements. This is further carried on thanks to our ultra-soft cable that enables unrestricted mouse movements even on extra-large mouse pad expressions.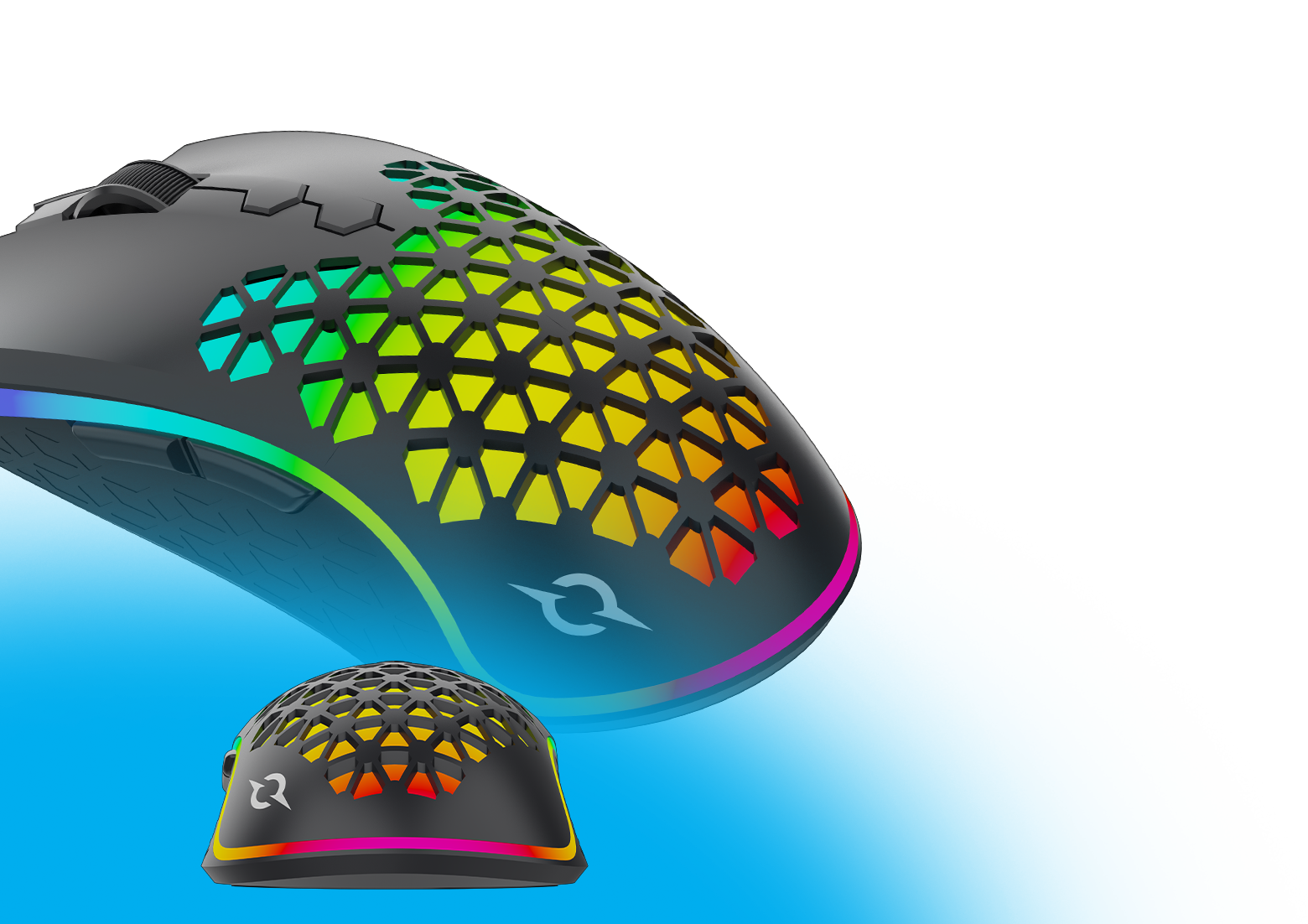 #ELEMENTAL CUSTOMIZATION
Jazzed up with a full RGB dynamic illumination system, the POLARIS WIRED is backed-up by the AQIRYS intuitive mouse software that allows in-depth customization of all essential features like DPI, DPI steps, polling rate, backlight, macro commands, and more. Lastly, onboard memory is there to assist with rapid and easy storage of personal settings, so you can game freely, wherever you may roam.
FUN FACTS
What we see as Polaris is actually a triple star system (three stars that orbit a common center of mass). The primary star, Polaris A, is a yellow supergiant with about six times the mass of our sun and 1260 times more luminous!
Mouse Specification
Sensor
Optical, PixArt 3370
Sensitivity
19000 DPI
Polling rate
1000 MHz
Max. tracking speed
400 IPS
Acceleration
50G
Hardware acceleration
No
Shape
Symmetric, Right-handed
Number of Buttons
7
Programmable Buttons
Yes
Switch Type
Kailh, rated for 80M clicks
On-board memory
Yes
Illumination
RGB
Connectivity
Wired
Interface
USB 2.0 (gold-plated)
Cable type
Ultra-soft, braided
Cable Length
1.8 m
Software
Yes (Windows 7 and up)
Platform
PC & Mac
Size
124.2 x 67.1 x 39.8 mm
Weight
61 g (Without cable)
Color
Black
EAN
5949161380437
Tags: Polaris Wired