AQ-4 Thermal paste
AQ-4 Thermal paste
| | |
| --- | --- |
| Brand: | AQIRYS |
| Product Code: | AQRYS_AQ4 |
| Availability: | In Stock |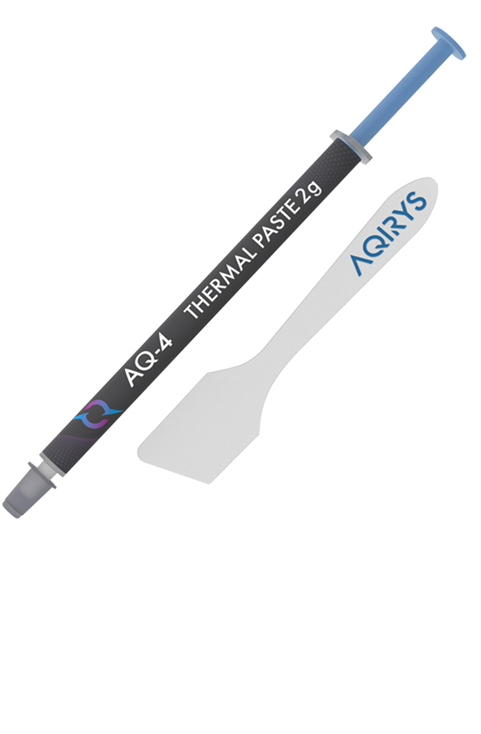 DISCOVER AQ-4

Introducing the essential accessory to any CPU or even GPU cooler, our thermal pastes feature a low thermal resistance and are safe and easy to apply for anyone.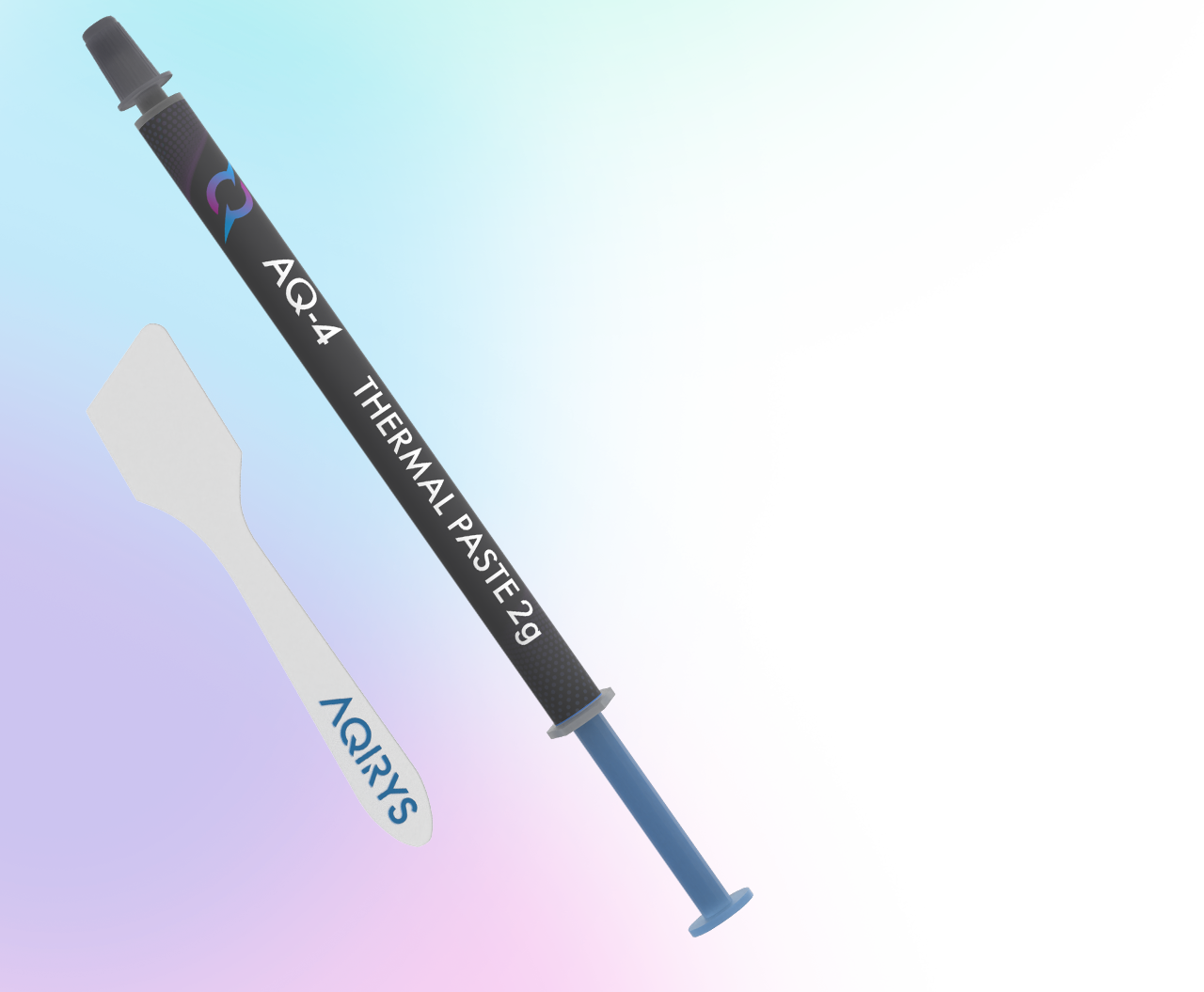 ALL-ROUND PERFORMANCE

Engineered to fill the microscopic gaps between the processor IHS (Integrated Heat Spreader) and the cooler's base, the AQ-4 guarantees superior CPU-to-cooler contact thanks to its excellent thermal conductivity and efficient heat transfer. It is recommended for general usage.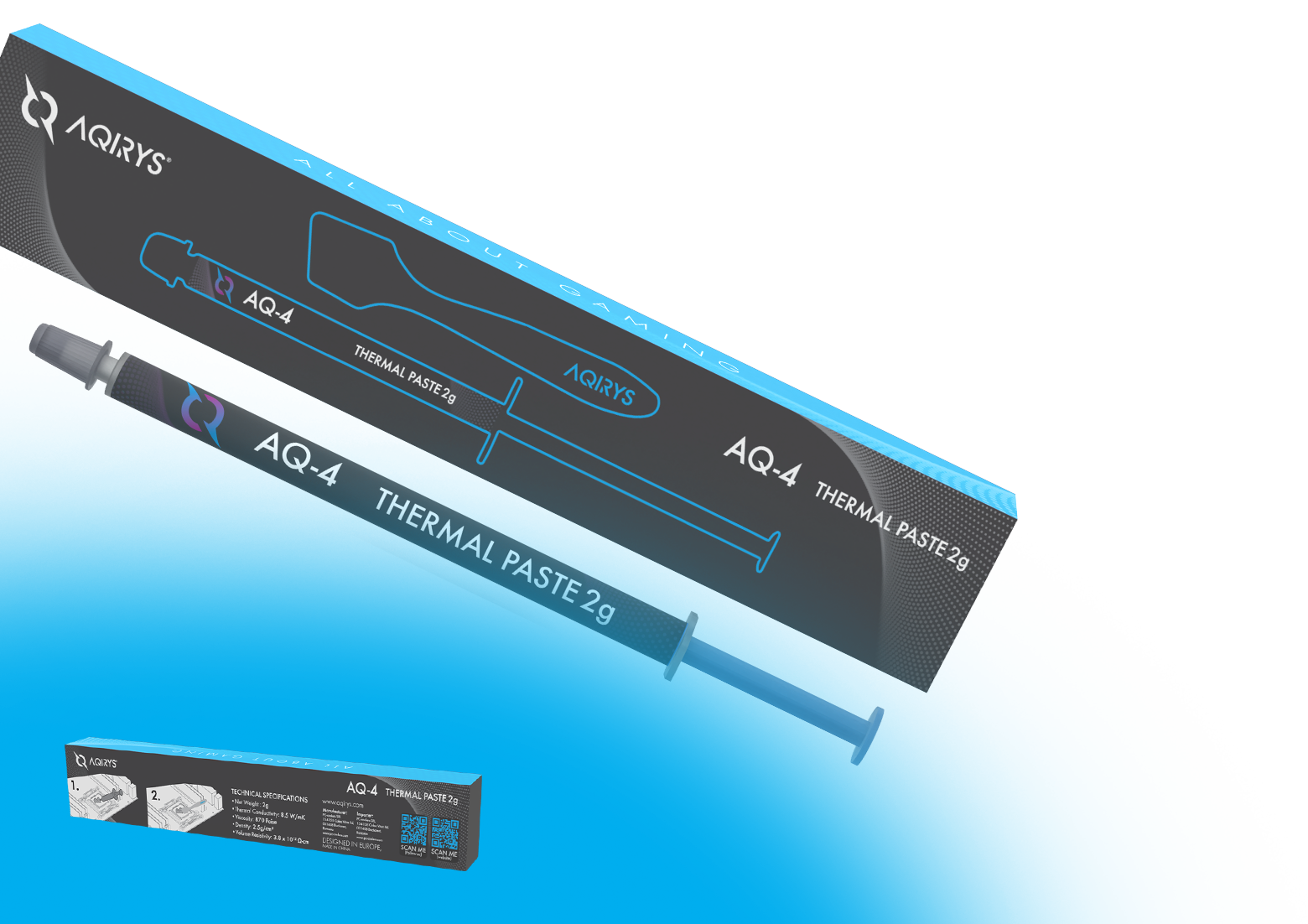 EASY TO APPLY
With just the right softness and the included spatula, applying the AQ-4 is as easy as it gets, even for someone building his first-ever computer.
HOW TO APPLY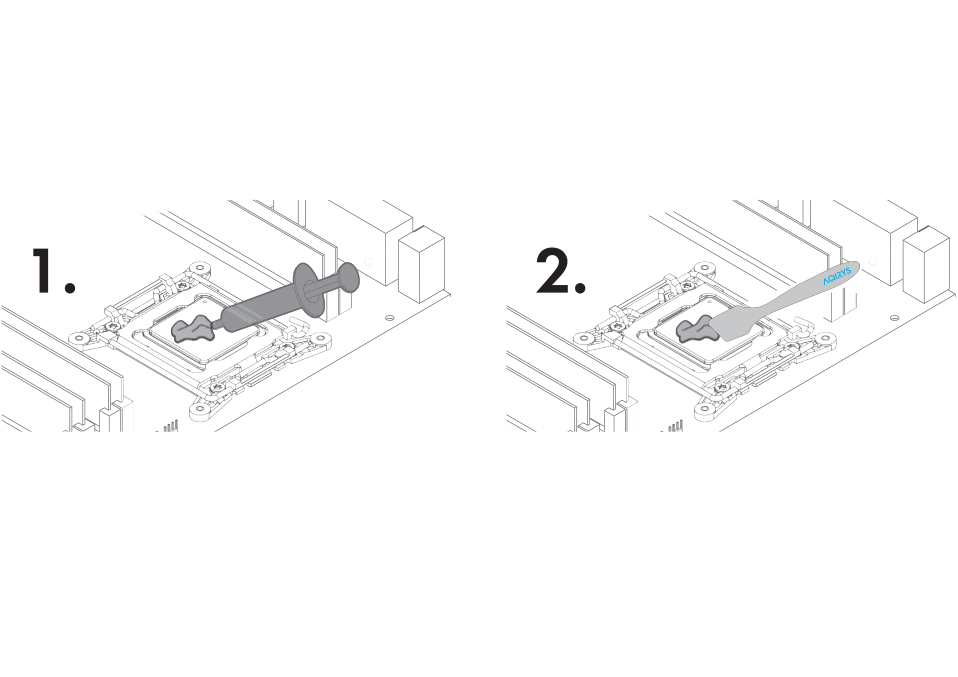 Accessories Specification
Net weight
2g
Thermal conductivity
8.5 W/mK
Viscosity
870 Poise
Density
2.5 g/cm3
Volume resistivity
3.8 x 1012 Ohm-cm
EAN
5949161381021
Tags: AQ-2 Thermal paste