Arcturus Pro
Arcturus Pro
| | |
| --- | --- |
| Brand: | AQIRYS |
| Product Code: | AQRYS_ARCTURUSPRO |
| Availability: | In Stock |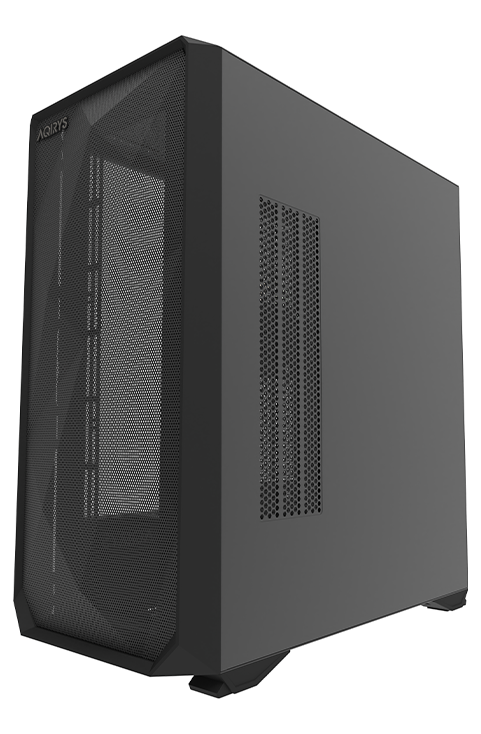 DISCOVER ARCTURUS PRO

Named after one of the brightest stars seen from Earth, the ARCTURUS case in its PRO iteration brings more flexibility and room than the already popular classic model. The goal remains the same, to deliver the ideal grounds for you to shape and create your own gaming universe around a dazzling gaming PC!
The hinged edge-to-edge light grey tinted tempered glass side panel of ARCTURUS PRO provides easy access to your gaming rig interior and a comprehensive yet mysterious view of it. This time the touch of drama is added to the mix by the metal-mesh front panel featuring an intriguing 3D polygonal pattern.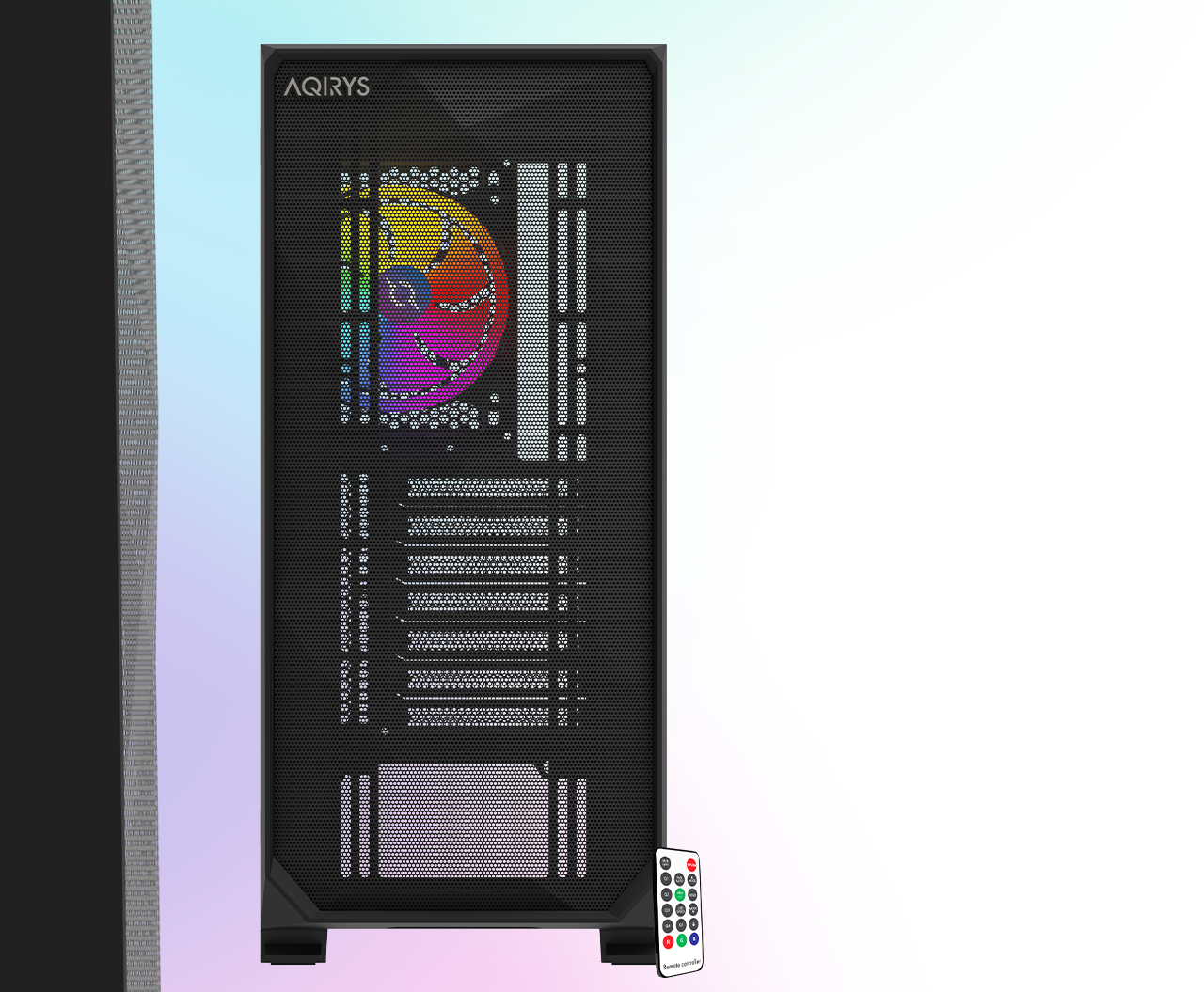 TRUE AIRBENDER

Equipped with "only" one 120 mm rear fan with RGB lighting, ARCTURUS PRO takes a different approach and lets you summon the airflow you need by adding additional fans as you see fit. With its support for up to 9 installed fans, including front 140s and side 120s not available on the classic ARCTURUS, the PRO version offers the possibility to create any "form or shape" of required airflow to tame even the most demanding hardware.
To kick things off, besides the 120 mm rear fan, ARCTURUS PRO also includes an ARGB hub controller and wireless remote, fully compatible with our CETUS 120 mm (6P-12DLI22-RGB) and 140 mm (6P-14DLI22-RGB) case fans.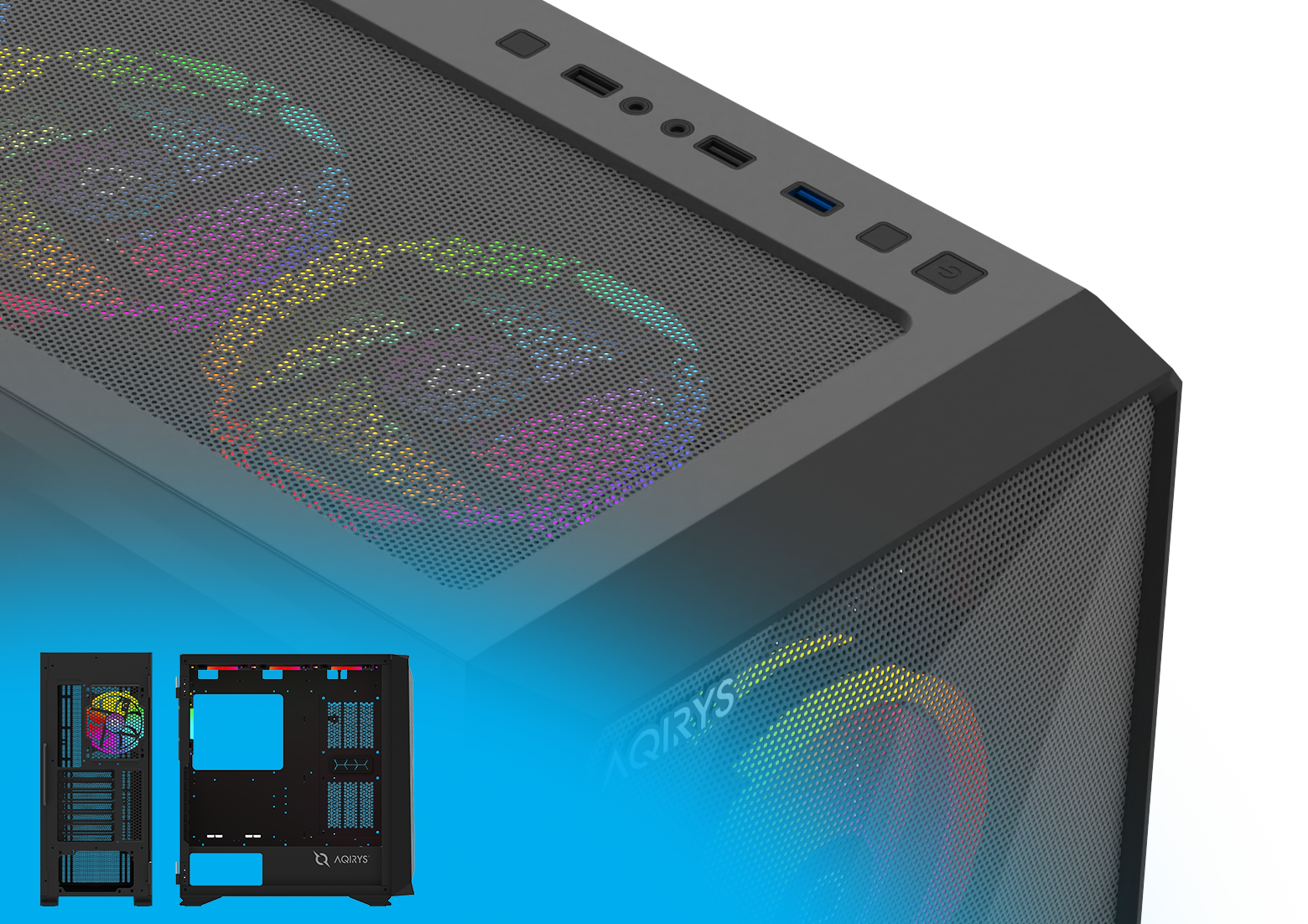 FULL-FLEDGED INTERIOR
Thoroughly protected by three magnetic dust filters (top, side, and bottom), the all-black interior of ARCTURUS PRO is ready to host the latest hardware, ranging from eATX motherboards and 375 mm long graphics cards to 167 mm height CPU coolers. The dedicated chamber for bottom PSU installation and the cable management outlets, together with three clamping systems on the back of the motherboard tray, will keep the cables tidy and hidden for that neat, clean look.
Enhanced water cooling support allows the mounting of radiators up to 420 mm in the front and 360 mm on the top, unleashing every bit of performance your rig is capable of.
FUN FACTS

The light of ARCTURUS is so bright that the star was used to help open the Chicago World's Fair in 1933 by powering several photoelectric cells with it to celebrate 40 years from the previous world's fair in the city. At the time it was believed the star was about 40 light-years away from Earth. Later measurements refined the distance to 37 light-years, so the light that was used at the 1933 Fair began its journey to Earth in 1896, not in 1893.
Case Specification
Case type
Midi Tower
Materials
Tempered Glass with hinge(left side panel), 0.7 mm SPCC steel
Motherboard support
Mini-ITX, Micro-ATX, ATX, E-ATX
PSU support
ATX, 175 mm maximum length (bottom installation)
VGA support
375 mm maximum length
CPU cooler support
167 mm maximum height
Liquid cooling support
Yes, Front mount - 120/140/240/280/360/420 mm slim radiators max 38mm thickness, Top mount - 120/240/280/360 mm radiators with max 38mm thickness, Rear mount - 120mm
Drive bays
2x 3.5", 2x 2.5"
Expansion slots
7
Front panel I/O
1x USB 3.0, 2x USB 2.0, HD Audio, LED button
Illumination
ARGB (included ARGB hub controller & RF remote)
Supported fans
9 pieces - Rear 1x 120 mm, Front 3x 120 mm or 3x 140 mm, Top 3x 120 mm or 2x 140 mm, Side 2x 120 mm
Installed fans
1 piece - Rear 1x 120 mm (RGB, no PWM)
Special features
tempered glass with hinge, removable magnetic dust filter, PSU chamber, cable management outlets
Dimensions (LxWxH)
489 x 217 x 450 mm
Weight
6950 g
Color
Black
EAN
5949161381366
Tags: Arcturus Pro