Icarus
Icarus
| | |
| --- | --- |
| Brand: | AQIRYS |
| Product Code: | AQRYS_ICARUS |
| Availability: | In Stock |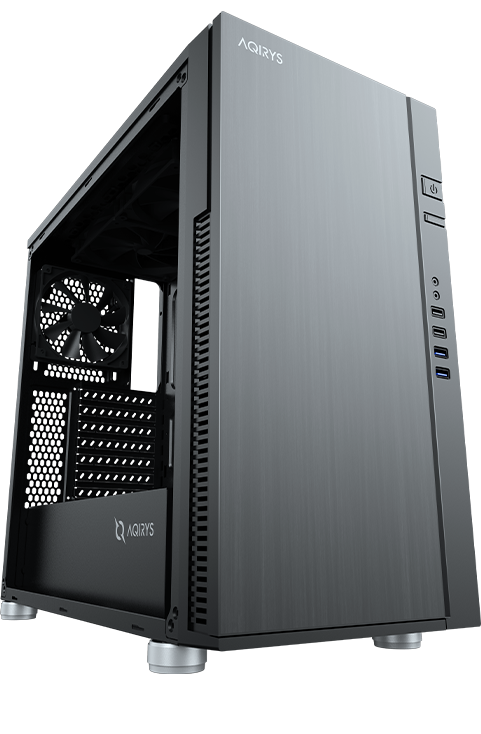 DISCOVER ICARUS

Sparked by the latest and most distant astronomical objects ever discovered, we proudly introduce our advanced silent PC cases. Crafted for demanding gamers and power users alike, these cases, same as the objects that inspired them, are meant to utterly blend with the environment both visually and acoustically, to the point of hardly being noticed.
The ICARUS case, named after the most distant star yet detected, employs a beautifully minimalist design to wrap a multitude of features like advanced soundproofing, quiet fans with manual speed control, silent and performance configuration modes, SD card reader, and exceptional hardware compatibility for the ultimate gaming or workstation PC!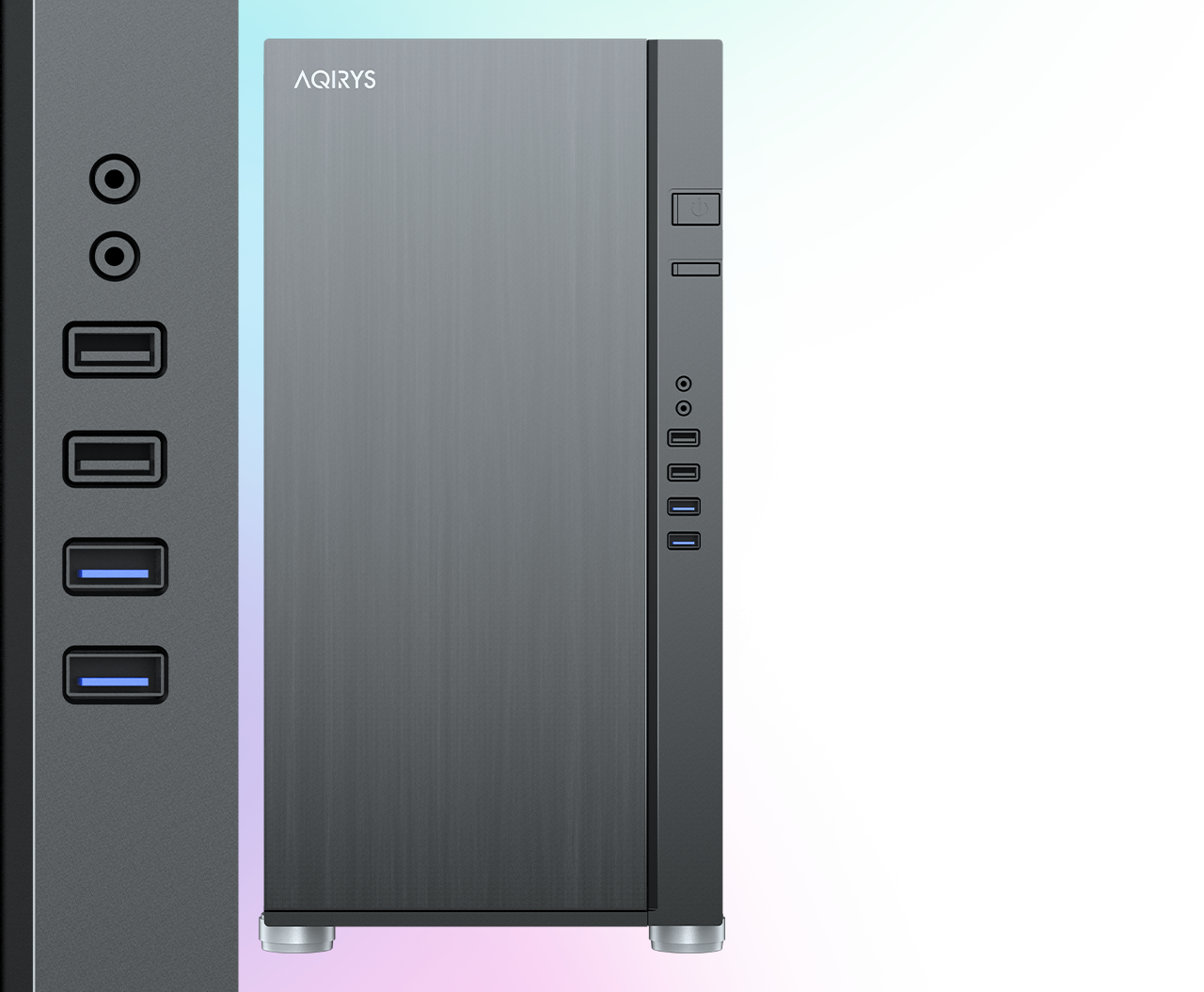 ALL ABOUT SILENT GAMING, AND MORE

Aiming to offer the best acoustic comfort for your preferred activity, be it gaming, working, learning or even watching a movie, the ICARUS sports advanced soundproofing material mounted on all sensitive areas: both side panels, top, and also on the front panel's door. The integrated 2-channel fan speed controller allows manual control of the fans' rotational speed for customized silent-performance ratio. ICARUS comes fully equipped with five 120 mm quiet fans, offering the best possible configuration and airflow from the very beginning. To further improve noise reduction, the PSU and the hard-disk drives install inside the dedicated chamber at the bottom of the case. Last but not least, for maximum quietness and protection against dust, the ICARUS can be configured in silent mode by installing the top cover, instead of using the dust filter (in performance mode).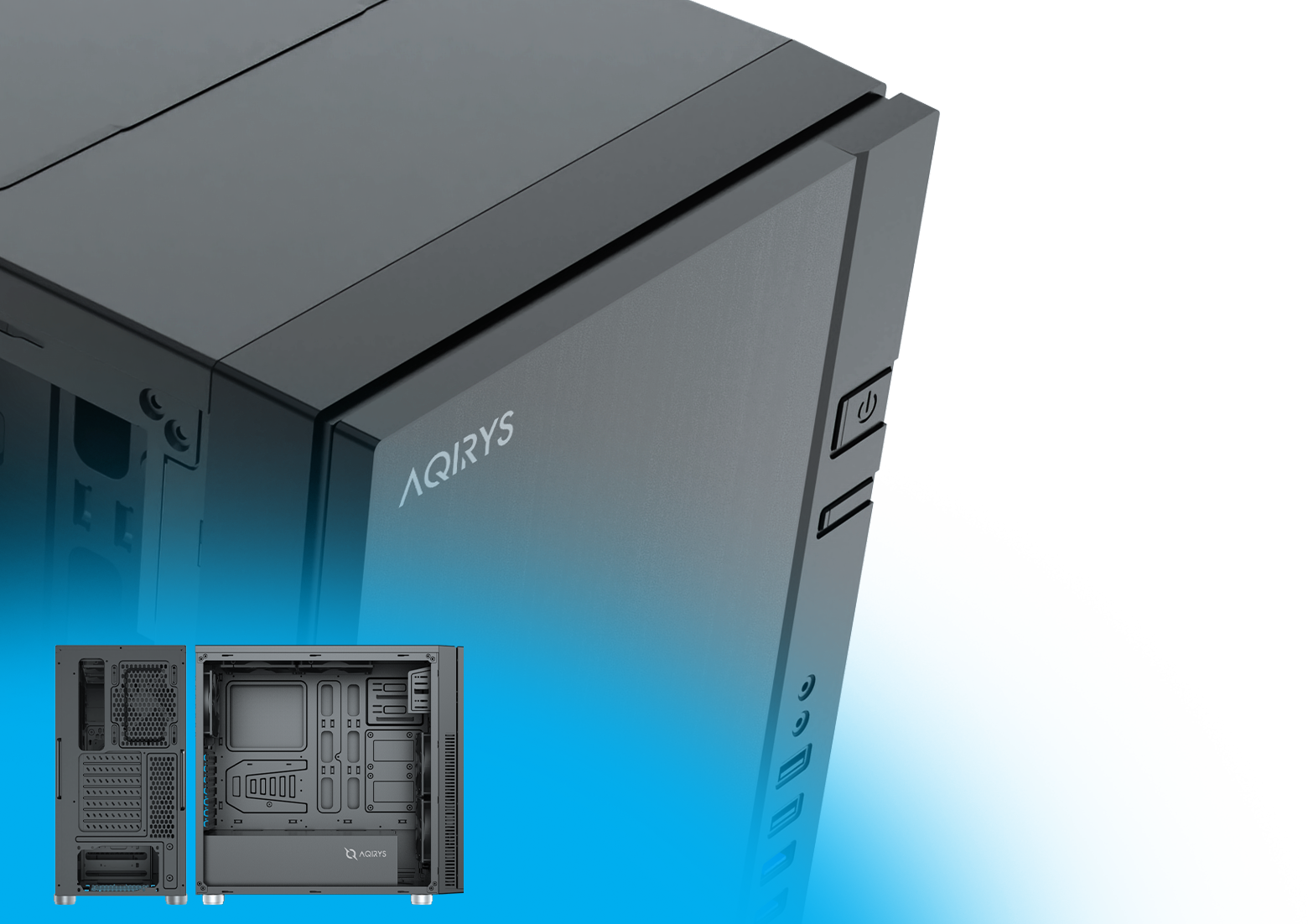 FULL-FLEDGED INTERIOR
Thoroughly protected by a magnetic dust filter (or fully protected with the top cover installed), the all-black interior of ICARUS offers exceptional hardware compatibility, ranging from EATX motherboards and 400 mm long graphics cards to 165 mm height CPU coolers, and even optical drives! The possibility of using ultra high-end components is very well complemented by multiple cable management outlets to help keep the interior neat and clean, consequently avoiding any hot air pockets.
ICARUS is water cooling ready, so 240 mm slim radiators can be installed on the front and top of the case to squeeze every drop of performance from your PC.
FUN FACTS

ICARUS is the farthest star ever observed, a bright dot nine billion light-years away. ICARUS, a blue supergiant as scientists determined, however no longer exists, since blue giants don't have a life span of nine billion years. Most probably, ICARUS collapsed into a black hole or neutron star many years ago.
Case Specification
Case type
Midi Tower
Materials
SPCC thickness 0.7mm, ABS + Sound absorbing material
Motherboard support
Mini-ITX, Micro-ATX, ATX, E-ATX
PSU support
ATX, 175 mm maximum length (bottom installation)
VGA support
400 mm maximum length
CPU cooler support
165 mm maximum height
Liquid cooling support
Yes, Front mount - 120/240 slim radiators max 35mm thickness, Top mount - 120/240 slim radiators max 35mm thickness, Rear mount - 120mm
Drive bays
2x 3.5", 3x 2.5"
Expansion slots
7
Front panel I/O
2x USB 3.0, 2x USB 2.0, HD Audio, SD + MicroSD card reader, Fans speed controller
Illumination
No
Supported fans
5 pieces - Rear 1x 120 mm, Front 2x 120 mm, Top 2x 120/140 mm
Installed fans
5 pieces - Rear 1x 120 mm (Silent), Front 2x 120 mm (Silent), Front 2x 120 mm (Silent)
Special features
front panel with hinge, sound absorbing material, SD + MicroSD card reader, fans speed controller, cable management outlets
Dimensions (LxWxH)
454 x 232 x 477 mm
Weight
8750 g
Color
Black
EAN
5949161380291
Tags: Icarus