Naos Pro
Naos Pro
| | |
| --- | --- |
| Brand: | AQIRYS |
| Product Code: | AQRYS_NAOSPRO |
| Availability: | In Stock |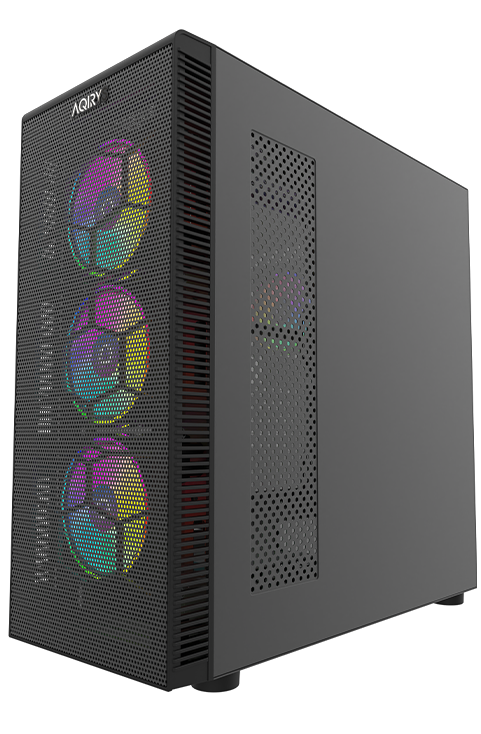 DISCOVER NAOS PRO

If you draw an imaginary line from Sirius to Wezen and beyond, you will find one of the most beautiful supergiants in the southern sky, the hot blue NAOS star. Under the same name, the new NAOS PRO case augments the already classic NAOS model features by expanding its hardware capabilities with more room and USB 3.0 / Type-C connectivity while delivering the same user experience for building and using a high-end gaming PC.
The light-grey tinted tempered glass side panel of NAOS PRO unveils the inners of your gaming rig enigmatically. This time a streamlined edge-to-edge metal mesh front panel allows the three pre-installed ARGB fans to breathe in even more air and please your eyes simultaneously!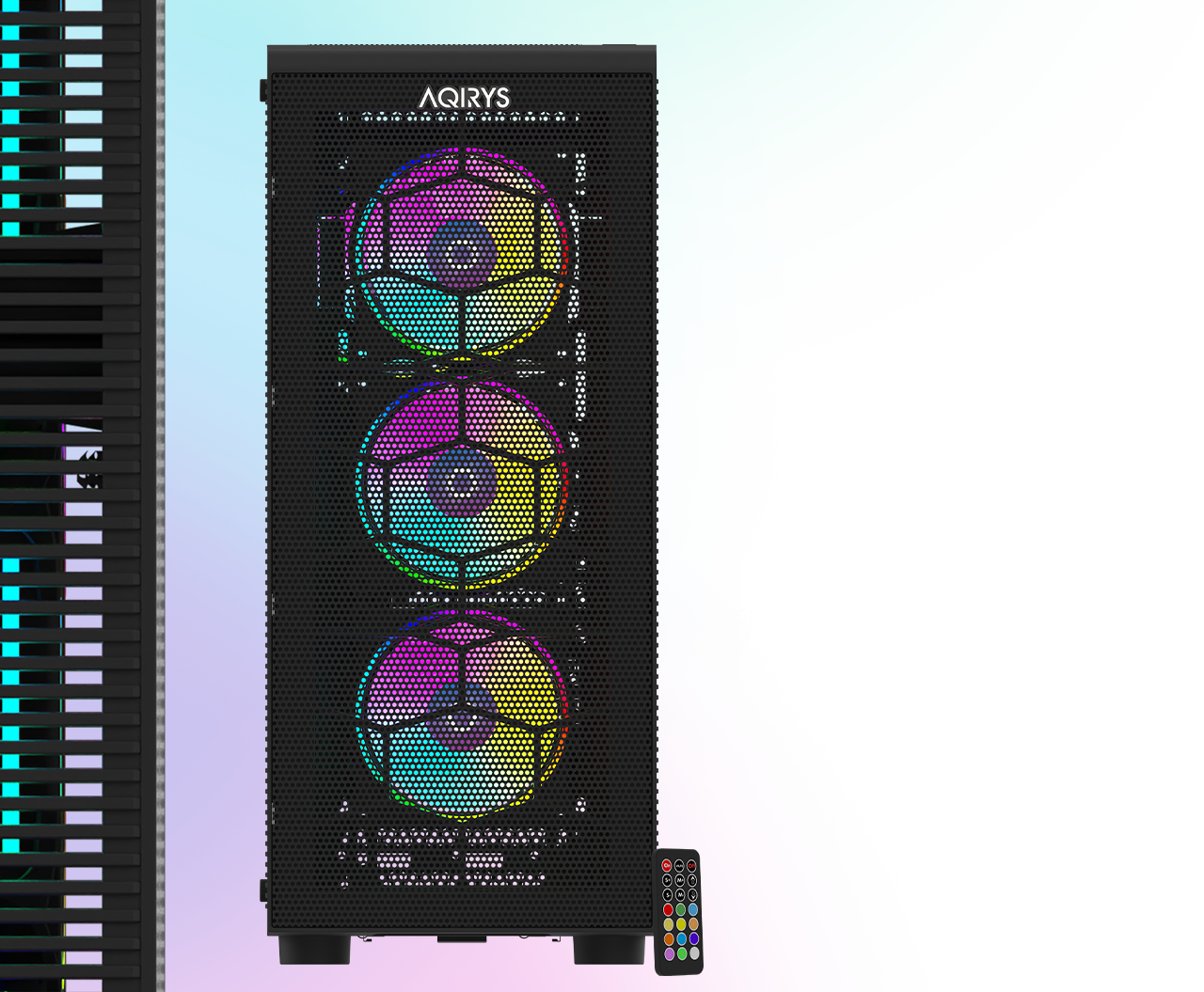 LIGHT-INFUSED AIRFLOW

All four 120 mm fans pre-installed in NAOS PRO have 3-pin ARGB and 4-pin PWM connectors for ARGB lighting and PWM-controlled speed that dynamically adjust the airflow required to cool even the most demanding hardware.. And if that's not enough, you can increase the cooling capacity with another eight 120 mm fans (three each on top and bottom, and two on the side)!
Full customization is available via included PWM + kljARGB hub controller and wireless remote, so you can match or sync the case illumination with the rest of the hardware as needed.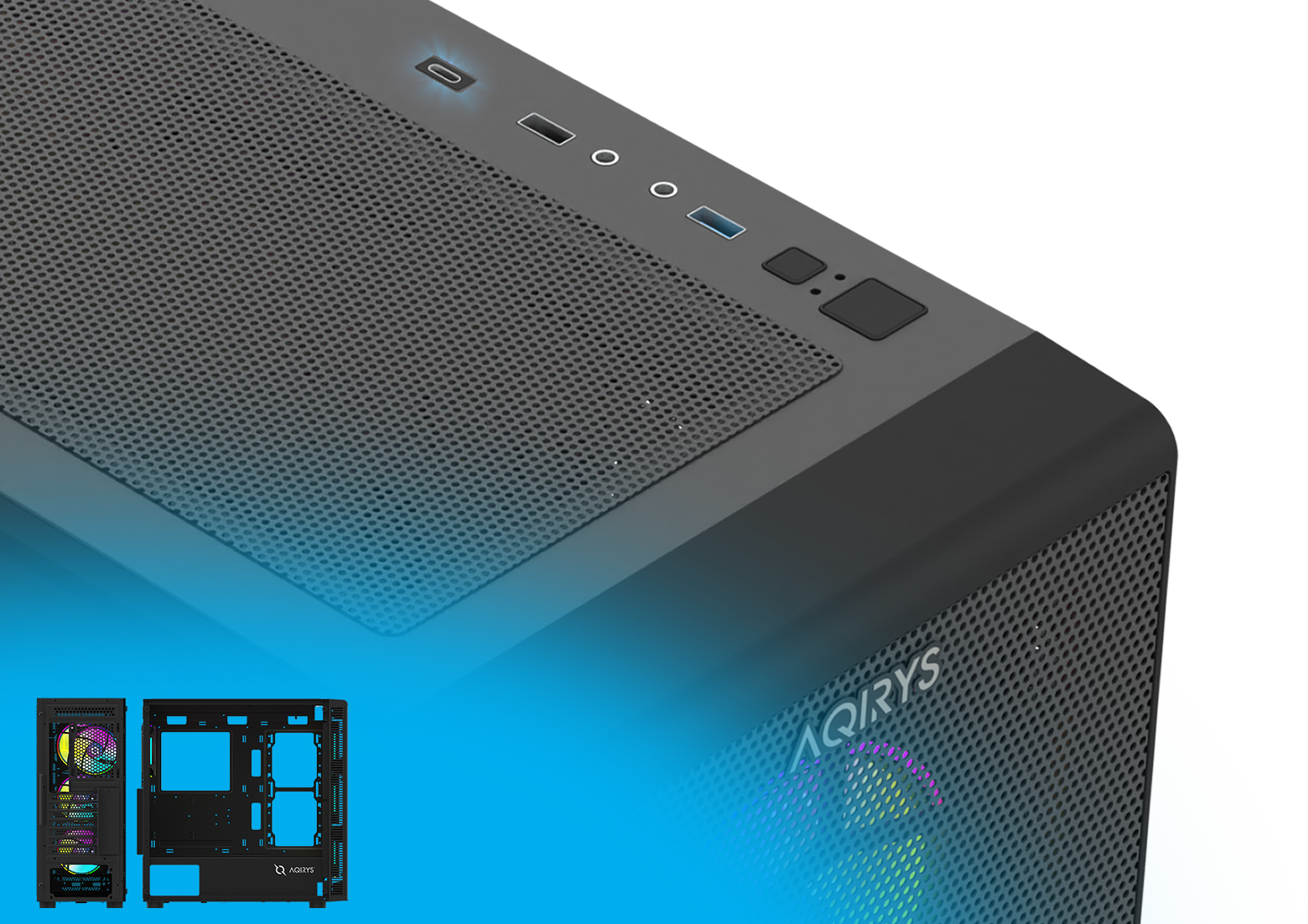 FULL-FLEDGED INTERIOR
The generous interior of NAOS PRO, dust-guarded by a detachable magnetic filter on top, is ready to host components like ATX motherboards, 420 mm long graphics cards, and 160 mm height CPU coolers. At the same time, the dedicated chamber for bottom PSU installation also includes a removable dust filter and comes pre-fitted with antivibration foam pads.
Furthermore, multiple specific outlets and the integrated cable management system on the back of the motherboard tray ensure everything is kept tidy and clean with no bulk of wires in your sight.Lastly, the water-cooling support is superb, with enough space to install front and top 360 mm radiators for unlimited gaming performance.
FUN FACTS

The name Naos is derived from the Greek ναύς, meaning ship. Naos once belonged to Argo Navis, a large southern constellation representing the mythical ship Argo. Naos marked the deck of Argo Navis. In the 18th century, Argo Navis was divided into three smaller constellations – Carina, Vela, and Puppis, representing the ship's keel, sails, and stern – by the French astronomer Nicolas Louis de Lacaille.
Case Specification
Case type
Midi Tower
Materials
Tempered Glass side panel, 0.7 mm SPCC steel, ABS
Motherboard support
Mini-ITX, Micro-ATX, ATX
PSU support
ATX, 175 mm maximum length (bottom installation)
VGA support
420 mm maximum length
CPU cooler support
160 mm maximum height
Liquid cooling support
Yes, Front mount - 120/140/240/280/360 mm, Top mount - 120/140/240/280/360 mm radiators with max 38mm thickness, Rear mount - 120 mm
Drive bays
3x 3.5", 2x 2.5"
Expansion slots
7
Front panel I/O
1x USB Type-C, 1x USB 3.0, 1x USB 2.0, HD Audio, LED button
Illumination
ARGB (included ARGB hub controller & RF remote)
Supported fans
12 pieces - Rear 1x 120 mm, Front 3x 120 mm or 3x 140 mm, Top 3x 120 mm or 2x 140 mm, Side 2x 120 mm, Bottom 3x 120 mm
Installed fans
4 pieces - Rear 1x 120 mm (ARGB, PWM), Front 3x 120 mm (ARGB, PWM)
Special features
tempered glass, removable magnetic dust filter, PSU chamber, cable management outlets
Dimensions (LxWxH)
486 x 205 x 474 mm
Weight
6100 g
Color
Black
EAN
5949161381397
Tags: Naos Pro